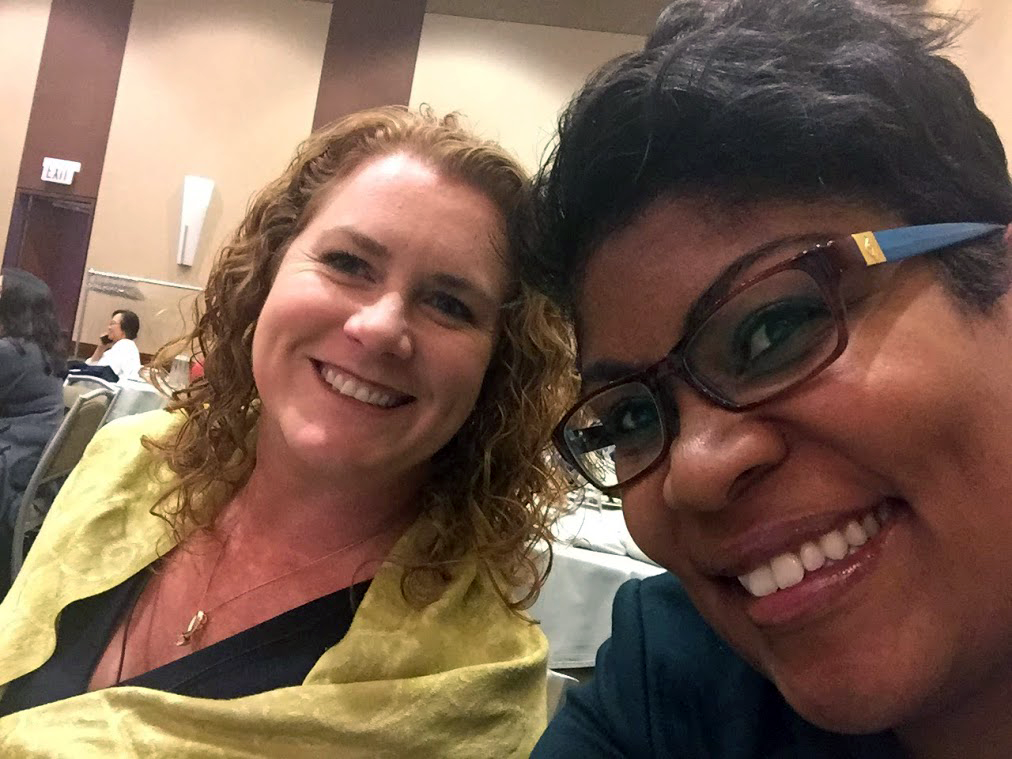 Green Alpha's Chief Operating Officer, Betsy Moszeter, and First Affirmative Financial Network's VP of Sales and Marketing, Danielle Burns, have a ton in common, including their zodiac sign (Libra!), and a love of craft cocktails and delicious food. They're also driven women with a passion for increasing the quality of and demand for impact investing. As friends and colleagues, they bring that passion to everything they do, including educating women why and how they should be leading the transition in financial services from impact investing being seen as a niche part of the industry, to it just being how all investments are evaluated and executed.
Danielle and Betsy speak regularly at investing conferences and co-author articles such as Wealth Management's Changing Landscape: Women & Millennials. Read their recent conversation to learn their thoughts on such a dynamic time:
Betsy: From your leadership perspective at First Affirmative, what is the state of sustainable and impact investing?
Danielle: This is a very exciting time in the Sustainable, Responsible, Impact (SRI) Investing space. We are seeing the greatest transfer of wealth in U.S. history – and women and millennials are disrupting the status quo of what and who financial services looks like. SRI is no longer "a thing" that just the folks in Boulder, CO and the Bay Area are doing! People have moved beyond the myth that you must give up returns to invest with your values. First Affirmative was founded, over 28 years ago, on the principle that you can both make money and make a difference. So, it's really exciting to see that SRI has matured from a small niche into a solid and widely recognized investment solution for the world.
Betsy: What have been the key levers of growth in sustainable and impact investing?
Danielle: Simply, investor demand! Investors are requiring, more than ever, investment products that help to mitigate and solve the social and environmental challenges that we are facing. Investors are increasingly living lifestyles of health and sustainability, at home and in their careers, and want investment products that reflect this. We're seeing this with employer-provided 401(k) plans, IRAs, taxable investment accounts, and mission-driven organizations
Betsy: What impact do you think First Affirmative, one of the first advisory firms focused on sustainable and impact investing, and its SRI Conference, have had on this growth?
Danielle: First Affirmative was providing SRI investment solutions long before it was widely accepted. We have always believed that investors must take responsibility for the impact our money has on society. From the outset, the founders saw an opportunity to spread this message widely and to build an industry, not just a company. Evidence of their success is that The SRI Conference, which is now in its 29th year, had another record breaking year of attendance this past fall.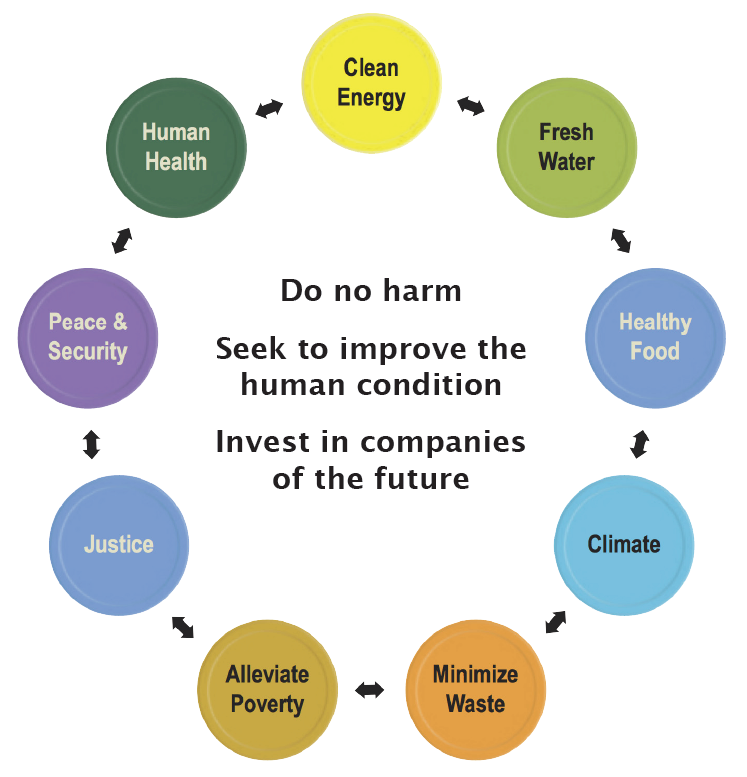 Our team continues to work hard to provide investors access to products that allow them to invest in companies that contribute to a clean, healthy environment, treat people fairly, embrace equal opportunity, produce safe and useful products, and support efforts to promote a more peaceful world – something we definitely need more of.
Betsy: As a powerful, driven African American woman in financial services, you have been a leader of change in a white, male-dominated industry. So much more needs to be done. What's on your priority list?
Danielle: This is a big question with a simple answer. The #1 thing on my priority list is educate, educate, educate – the execution of which needs support from my industry peers. We need more people who look like me involved in the conversation and making decisions. We are smart, talented and capable.
I'm working on a project to help identify areas where we fall short as an industry. We need more people of color engaged and educated about what our industry offers. More of my peers must start actively attending and speaking at industry conferences. What we as women of color do in the SRI space is amazing and it should no longer be a secret.
Betsy: Women and millennials will continue to drive increasing demand for sustainable and impact investing. What advice do you have for women coming into this sector of financial services?
Danielle: This is a fantastic space to get in and the welcome will be warmer than you think. While the financial services industry is historically male-dominated, the SRI side of the equation is more open and diverse. I encourage women and millennials to use SRI as a platform to help open doors and have conversations that spark emotion and create change.
Betsy: You serve on the Board of Directors of Green America. What are the most exciting developments you're seeing come out of Green America's effort to harness economic power to create a socially just and environmentally sustainable society?
Danielle: It's an honor to serve on Green America's Board. They do so much in the consumer engagement area. Two particular projects that I'm really jazzed about are their Skip the Slip campaign, which focuses on helping to reduce the 1.5 billion pounds of waste that contributes to the methane emissions from paper products decomposing in landfills, and their Godiva Chocolate campaign to address the issue of poverty and child labor. Green America is helping to put pressure on Godiva to join other major chocolate industry players working on this issue by encouraging them to make a public commitment to source 100% sustainable and traceable cocoa that is free of child labor by 2020.
Betsy: If you could give an investor who is new to sustainable and impact investing field three pieces of advice, what would they be?
Danielle:
Don't go at it alone: Take your time and research advisors who specialize in providing SRI investing advice. Financial advisors who focus primarily on SRI are likely to take a more active role in finding ways to invest client assets into portfolios that reflect the client's values. While there are many products available that are labeled as "SRI" or "ESG," they're not all made the same.
Be an educated investor: There is a lot of information available with the click of a mouse, so educate yourself on what's available and what's trending. Check out: US SIF on the SRI Basics for a general overview.
Be clear on who you are and what you want: SRI investing without a clear sense of direction is tough and can be overwhelming. Having a clear sense of where your passions lie and what impact you want to have will help you better articulate what types of investments you want versus those you don't. If you're passionate about the environment, look for advisors and investment products that are most active in this arena, or if you're driven to improve racial and gender equality, look for financial advisors who share your vision of that future. And don't just fall for a shiny brochure that uses pretty words – ask them tough questions to determine that their vision of the future truly matches your own.
###
Important Disclosures https://greenalphaadvisors.com/about-us/legal-disclaimers/