Betsy Moszeter, COO, Green Alpha Advisors
Danielle Burns, VP Sales & Marketing, First Affirmative Financial Network
As consumers and investors, women are changing the way society interacts with its money by consistently making more holistic decisions than men about how they spend, save and invest their money. Currently, women directly control 39% ($11.2 Trillion) of the investable assets in the U.S., and are already strong influencers on the disposition of most of the remaining 61%.  And they're just getting started.  By 2030, as the greatest wealth transfer in U.S. history builds up steam, women will be the primary decision makers for two-thirds of the nation's wealth.
Based on spending and earning power, women now represent a growth market bigger than those of China and India combined! Add to that the fact that 76% of female investors believe that environmental, social and governance (ESG) factors are important aspects to consider when making an investment decision, and it's easy to see why sustainable investing is growing both domestically and globally.  Firms like Goldman Sachs are committed to increasing their footprint in the space and taking advantage of this obvious growth opportunity through moves like their purchase last year of Imprint Capital.
Other key facts to consider:
Female investors are nearly twice as likely as male investors to consider both rate of return and impact of their investment when making a decision (40% vs. 23%)
Less than half of wealth advisors in the U.S. have ever offered an impact investment option to their client
If less than half have ever offered an impact investment once, clearly the percentage of wealth advisors who put themselves forward as experts on the topic, proactively offering impact investment options, must be quite small.
It's becoming clear that as sustainable and impact investing builds momentum, wealth advisors have a clear opportunity to grow their businesses by arming themselves with the language, tools and products needed to serve this already important and rapidly growing investor group.
If you're a female wealth advisor, you have a growing opportunity over your male counterparts.  The industry is overwhelmingly dominated by men, and recent research from State Street Global Advisors shows that 55% of women between the ages of 25 and 34 prefer working with female advisors. In a telling indicator of dissatisfaction, when a wife inherits wealth upon her husband's death, there's more than a 70% chance she will fire the advisor and seek someone who is a better fit for her needs.
And a practice focused on ESG investing not only helps cater to women, but also to millennials. According to a recent InvestmentNews survey, when children inherit their parents' wealth, 66% of the time they fire their parents' wealth advisor.
Adding it up, now is the time to take advantage of the opportunity to grow your business by being one of the few advisors offering advice specific to impact investing vehicles.  Not only will it help you attract new clients, it will help you maintain client assets you currently manage when they are inherited by a spouse and/or children.
As women and millennials change the way society interacts with money and how consumers invest, it's up to us practitioners in the financial services industry to evolve with them, providing the advice and tools they want and need to navigate into the new millennium.
###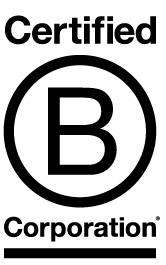 Important Disclosures https://greenalphaadvisors.com/about-us/legal-disclaimers/
Green Alpha and First Affirmative are Certified B Corporations. B Corps are for-profit companies certified by the nonprofit B Lab to meet rigorous standards of social and environmental performance, accountability, transparency and aspire to use the power of markets to solve social and environmental problems.  This certification does not represent a statement of any client and does not describe any experience with or endorsement of Green Alpha or First Affirmative as investment advisors by any such client.