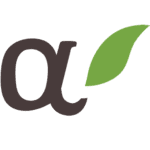 Our best chance at achieving outsized results for our clients is to follow science and innovation – not the crowd.
We have been redefining asset management since 2007 by directing investments to the rapidly unfolding Next Economy.
---
Quality, Long-only Equity Portfolios
We only invest in companies whose products and services address the global economy's greatest system-level risks
Corporate management teams that prudently re-invest free cash flows while continuing to innovate
Emphasis on value; portfolio constituents bought at the right price for expected growth prospects
Diversified by industry, geography, and market cap size
No style drift since inception, always fossil fuel free
Low turnover
Managed by a disciplined Investment Team with a long, successful track record of deep research and stock picking
What is the Next Economy?
The Next Economy is one where creating solutions to our greatest systemic risks drives economic growth and allows the economy to thrive indefinitely. Green Alpha's investment philosophy is straight forward: don't invest in companies that cause global systemic risks; invest in the smartest, most scalable and rapidly evolving, economically-competitive solutions.
We believe companies that create or enable innovative solutions to the risks of climate change, resource scarcity and degradation, and widening inequality are the greatest growth drivers of the 21st century.
Our Mission
We endeavor to preserve and grow our clients' capital by building portfolios that tap into the innovation-driven, scalable, sustainable, efficient economy that is already unfolding. We expect Next Economy companies to take market share away from legacy economy peers, which makes investing in them our best chance at preserving and growing our clients' purchasing power.
Our investments seek to de-risk the global economy, which in turn reduces clients' long-term investment risks.
We firmly believe in democratizing access to high-quality investment options at a reasonable price, and offer solutions to investors of all shapes and sizes. There are many options available, dependent on investment size, financial goals, and other variables, so it's impossible to present them all simply and logically on a web page. To discuss what options are available to you, please contact any member of our team or email us directly at info@greenalphaadvisors.com and we will respond promptly.
Experienced & Focused
Green Alpha's portfolio managers have been managing sustainable, fossil fuel free investment strategies together since 2002.
The Executive Team has 75 years combined investment management experience. Each member has 20+ years of experience building institutional-quality asset management firms and investment portfolios.
Investing to achieve outsized impact on the ways in which the economy functions isn't a portion of what we do, or a division of, or a silo within our organization – it's our sole focus.
Green Alpha is proud to be the only financial services firm allowed to license the Sierra Club's proprietary environmental and social screening criteria, which we use to manage the Sierra Club Green Alpha portfolio.
---
We're Here to Help
Have Questions?
Ready to Invest in the Next Economy?