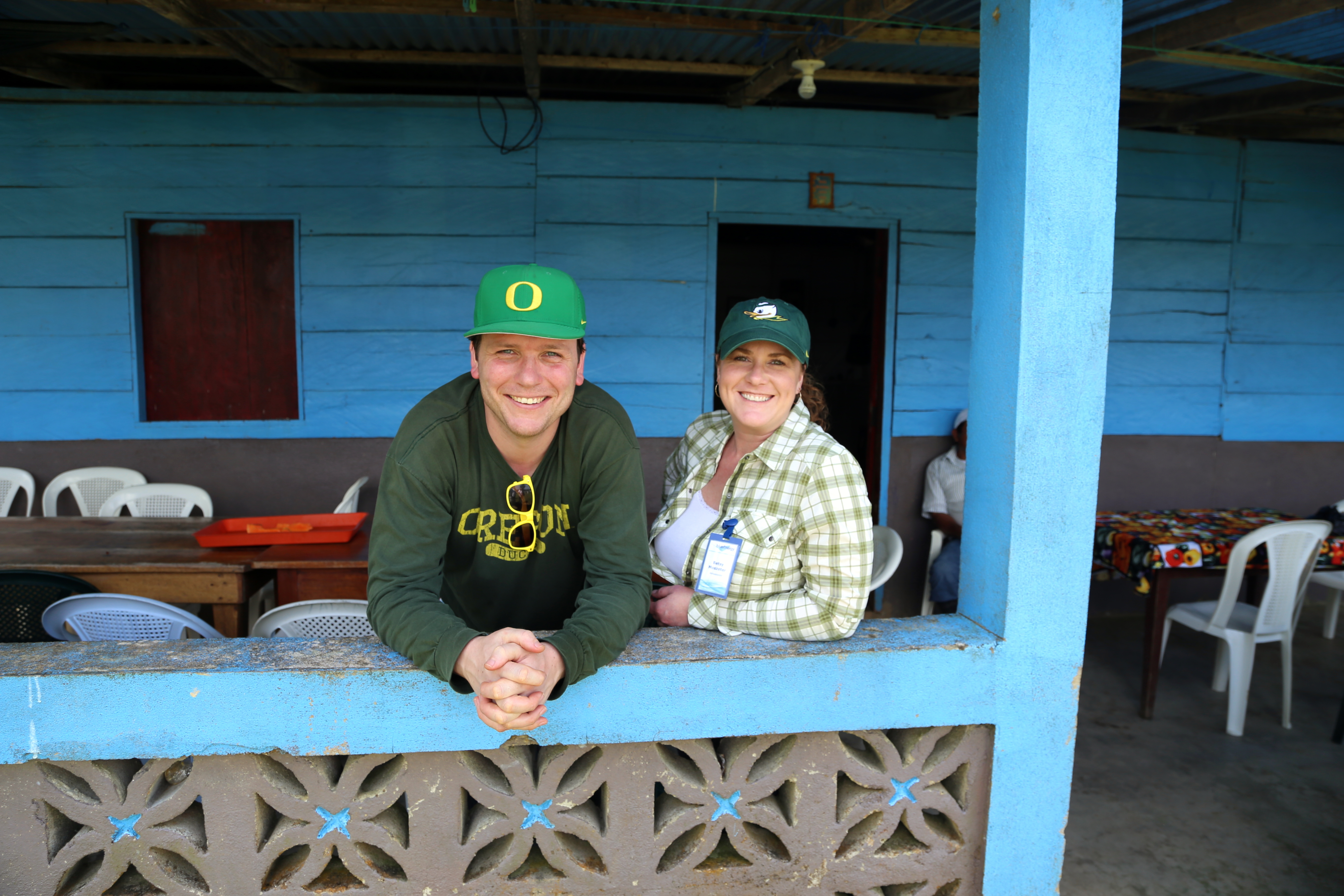 Our COO Betsy Moszeter recently had the pleasure of taking an immersion trip to Nicaragua, and spent a lot of time visiting blueEnergy, and projects they're working on throughout the Bluefields community.  Betsy really enjoyed getting to know everyone at blueEnergy, and particularly enjoyed the Eugene and UofO Ducks connections with Executive Director Mathias Craig.
While there, talking to families and other community members impacted by blueEnergy's work, Betsy was struck by the fact that blueEnergy has identified the same global systemic risks that have the ability to undermine society as Green Alpha has identified: climate change, resource scarcity and widening inequality.  blueEnergy works to mitigate and help communities adapt to those risks in a different way than Green Alpha, but with the same end goal: enabling society to thrive.
Betsy: Mathias, you go down to Nicaragua fairly regularly, which is unusual for most Americans.  What do you look forward to each time?
Mathias: Nicaragua holds a special place for me.  I went down the first time in 1989 when I was 11, right after Hurricane Joan had decimated the Caribbean Coast and much of Nicaragua.  Bluefields, where we are now headquartered, had 95% of its structures heavily damaged or destroyed.  So I have seen communities there go through a lot of transition; these are incredibly resilient people.  Each time I go, I look forward to seeing the people we work with in the communities as well as our staff.  Having the opportunity to step out from behind my desk and see the impact up close is what keeps me motivated on this long, challenging journey.
Betsy: In the U.S. there's far too much "debate" about whether climate change exists, if it does, what causes it.  What are conversations on the topic like around Nicaragua?
Mathias: I'm all for debate based on facts and the scientific process.  But the climate deniers that are left in the U.S. are not, for the most part, arguing from this place.  They are industry hacks who have a very clear agenda to defend the economic interest of industries that stand to lose from climate change policy.
Scientific consensus is clear – climate change is real, it is caused largely by CO2 emissions, these CO2 emissions are largely caused by humans, and we are in for a multi-century shock, even with mitigation measures (meaning adaptation is also critical to invest in).
Almost no one in Nicaragua doubts these facts.  Most people live off the land and have been suffering devastating impacts of climate change for more than a decade.  Their conversations are about severe drought, floods, erosion, depletion of fishing stocks (in large part due to warming oceans), and losing bean crops.  While we were in Nicaragua together, you'll probably remember us being alerted by an agricultural weather monitoring specialist in Bluefields that the unprecedented flooding in January – the dry season – had wiped out the entire bean crop, and he was warning the national authorities in Managua to send dry beans within 2 months or there will be bean shortages and price spikes.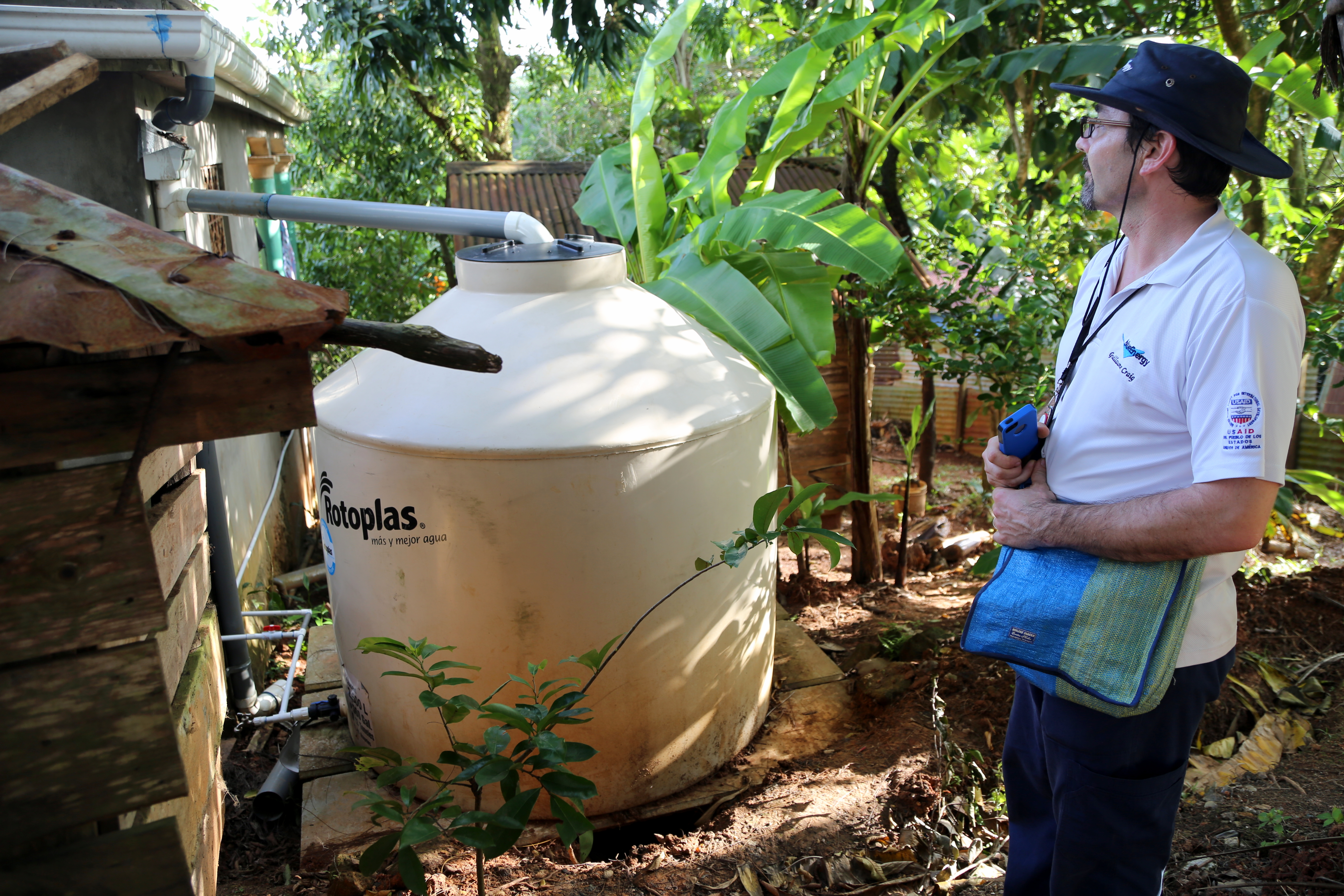 Betsy: While I was there, I heard a lot of references to increased variability and uncertainty of rainfall.  Why did that come up so often?
Mathias: The most dramatic effects of climate change in Nicaragua are on the water system.  While overall rainfall volume hasn't shifted much, the intensity of individual rain events (i.e. the amount of rain that falls at a time), the period between rainfall events, and the seasonality of rain have all shifted dramatically.  Rain used to be fairly predictable along a dry season and rainy season.  Now it rains whenever, and intensely.  Then it doesn't rain for a long time.  So there is more drought, more floods, and significantly more erosion.  Most importantly, no one knows when to plant.  This may be an abstraction to you and I, but for a country where most people depend on subsistence farming, and there aren't the financial resources available to build developed-country type agricultural and storm water infrastructure, this is the difference between eating and starving.
For more on this, you can see a report I co-authored as part of the Fulbright NEXUS program here.
Betsy: I was uniquely privileged to learn about that in person, on the ground in Nicaragua.  What do you think more people should know about this?  What can be done?
Mathias: I would like people to know that climate change impacts are real, devastating, and are already happening all around the world.  All you have to do is travel and talk to people and open your eyes.  Or even open your ears in your own community.  The anecdotal evidence is everywhere and it is overwhelming.  And the scientific evidence is there to back it up.
To take action, we need more people to take personal leadership by investing their time, energy, and money in lifestyles and solutions that are climate friendly; but we also have to recognize that individual leadership will only get us so far.  We need strong government action to create an even playing field that incorporates the environmental impact of industry and commerce.  This will open the door to the private sector to offer solutions that make sense for people, planet, and profit.  Individual actors optimize as best they can within the rules presented to them.  But we need fair rules to get good choices.  And we need global collaboration at a scale that only government and ethical corporations can provide.
Betsy: blueEnergy's mission is to work for a more equitable, sustainable world.  What does the "equitable" piece of that mean to you?
Mathias: We are deep believers in equal opportunity.  The gap between this deeply held belief and the world we see around us is what motivates us each and every day, both at a personal and an institutional level.  A couple years ago I had a chance to sit down with the mayor of Bluefields, Nicaragua, to hear about how he thought about the needs of his citizens and how best to help them with public services.  We did some back of the envelope calculations to understand his budget in terms of per capital per year spending compared to a typical community in the US.  What came of that was stunning – he had approximately $20 per citizen per year to deliver all public services.  This compared to a rough calculation in the US of about $20,000 per year per citizen (when factoring in federal, state, county, and city spending).  In other words, he has 1/1,000 the resources we do.  When people ask me why certain things don't work well there, I turn the question back and reframe it more appropriately as "by what miracle does anything work there"?  This disparity and resource scarcity motivates us to innovate, collaborate, and execute in ways that create opportunities for people to realize their full potential despite the challenges of their context.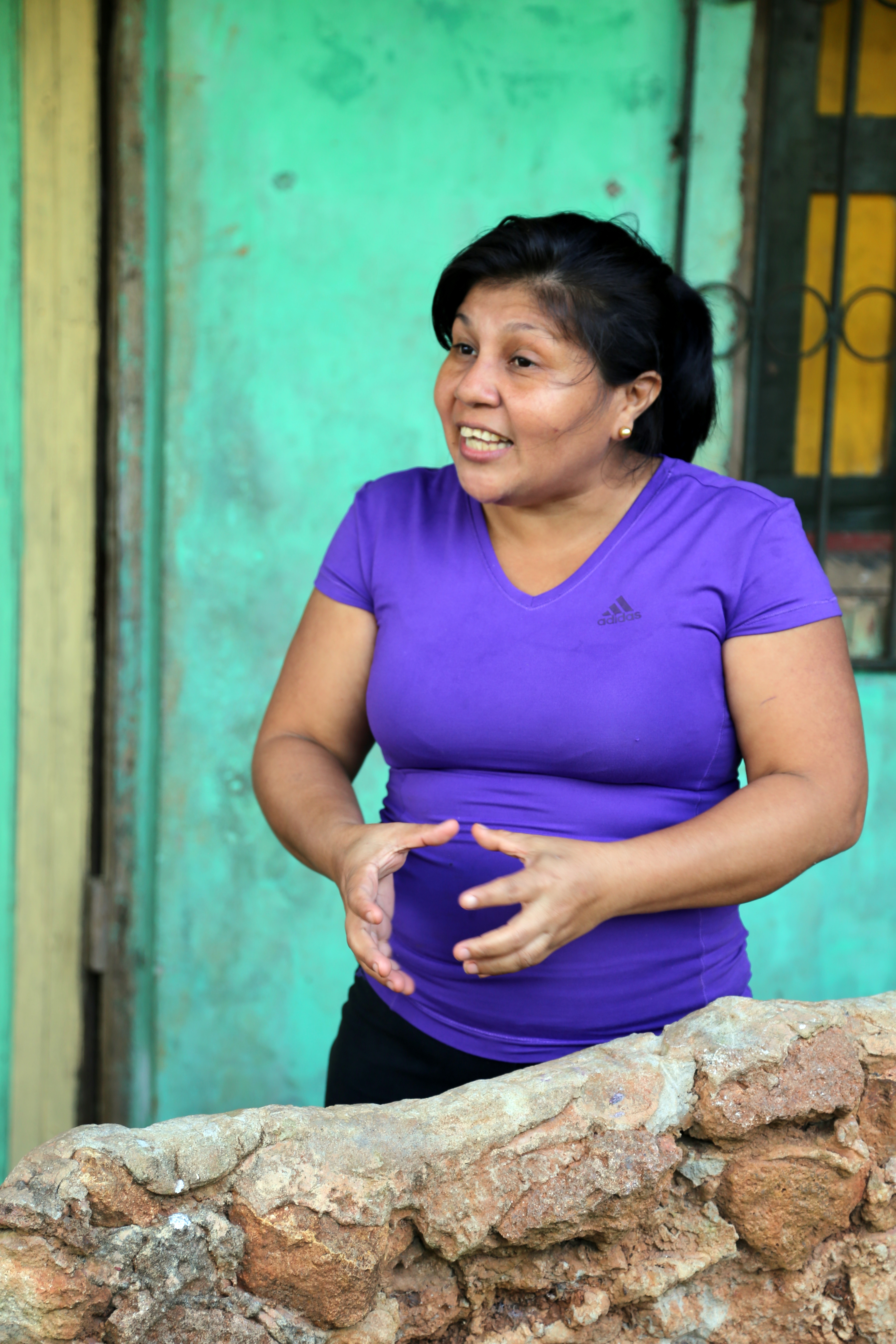 Betsy: How do you think about impact and growth?
Mathias: blueEnergy works for transformational impact by building the capacity and resilience of families and communities in the face of climate change.  We use participatory methodologies at every step of the way; so much so that we don't call the people we work with "beneficiaries" anymore – they are "protagonists," leading their own stories.  We are facilitators and partners.  We achieve our impact by integrating deeply in the communities we work with and sticking around for the long haul (as opposed to community hopping).  By the time we implement renewable energy, water, sanitation, or food security technology, it is part of a broader road map developed by the families and communities that leads to real change.
Our growth strategy is to connect our field work to local, regional, national, and global associations working in these domains.  We capture our learning and share them as well as contributing directly to the capacity of these associations; sometimes even founding and leading them when there are gaps.  We also leverage our development platform in Nicaragua to train future leaders.  Finally, we leverage our experience to help existing organizations in other parts of the world grow and increase their impact more efficiently.  In the most recent example, we started working with a partner in Ethiopia in 2015, helping incubate their energy program and pilot solar energy projects for potable water distribution and irrigation for cooperative farms.
Betsy: You and your family recently moved back to Eugene, Oregon after living elsewhere in the U.S. for a couple of decades.  Why the move back, and how's it going?
Mathias: I grew up in Eugene and it was an amazing place to grow up.  My mother taught at the University of Oregon for 25 years and helped found the linguistics department.  She always felt it was critical to get out of Eugene to see the world and I was fortunate her work provided me the opportunity to travel throughout Central America as a little kid.  After growing up here, I went to UC Berkeley for undergraduate, and then ended up in Cambridge for graduate school at MIT, where blueEnergy was born.  I met my wife at Berkeley and after our stint on the East Coast together, we moved to San Francisco.  That was a great phase of our life, but once two little kids came on the scene, we were looking for a more family friendly place, and Eugene beckoned.
Eugene has been amazing for us.  It is special place and remains a great place to raise kids – but shhhhhh, please don't tell anyone!
###
Important Disclosures https://greenalphaadvisors.com/about-us/legal-disclaimers/