Where Money Moves in the Economy is Where Change Happens
High-functioning, prudently managed, innovative companies that are creating and accelerating solutions to system-level risks are the greatest change makers and productivity drivers of the twenty-first century. Such firms have a high potential to benefit from dual tailwinds maximizing potential for market share growth:
the ongoing and accelerating transitions to sustainability and net zero operations, as well as
product and competitive superiority
Green Alpha's investment philosophy is straightforward: invest in the smartest, most rapidly evolving, economically competitive sustainability solutions; never invest in companies causing global systemic risks. Investments in publicly traded securities are most investors' largest assets; therefore, their greatest potential to drive change with their investment assets.
We are publishing this blog to describe why we developed our investment philosophy and to discuss why we firmly believe it represents our best opportunity at not only preserving and growing clients' investment capital, but also the strongest and quickest means to create a positive impact.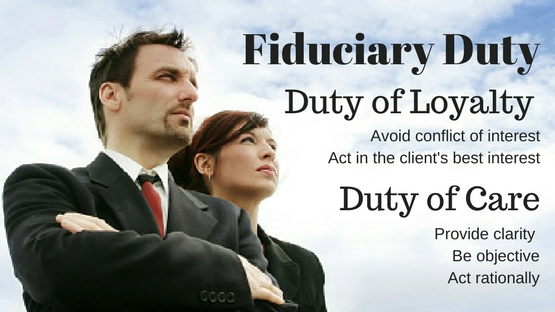 When discussing sustainability-oriented investing, it's conventional to talk about environmental, social, and governance ("ESG") guidelines and rating systems. The opportunity to create high-impact, alpha-generating public equity portfolios exists when the research process is intentionally designed to apply sustainability criteria in the appropriate order, and solely to companies providing solutions to system-level risks. Prudent, sustainability-focused portfolio management does not involve appending ESG variables to the end of an investment process; rather, contribution to de-risking the global economy should be prerequisite and then material variables should be analyzed throughout the investment process, with the most essential variables evaluated first and the remaining process dropped if those first few answers aren't sufficiently strong.
How Green Alpha Defines Impact Investing
Relativism in the form of selecting the most sustainable company in an unsustainable industry is a nonstarter, at least it should be. Green Alpha refuses to own unsustainable companies and industries to achieve a goal of higher correlation with a benchmark's returns. Unfortunately, these are standard ESG industry approaches that serve neither the cause of realizing true sustainability impact nor potential outperformance.
On these bases Green Alpha has been critical of some applications of ESG criteria, such as peer-ranking companies within non-sustainable industries to categorize each as "less green" or "more green" than other constituents in the list. For example, the "greenest" coal company still generates multiple systemic risks within a shrinking industry, so should concern any fiduciary on several fronts.
Seeking to address these limitations, in 2007 Green Alpha developed rigorous, first-principles based research, stock selection, and portfolio construction methods with the end game of sustainability firmly in mind. With awareness that science is humanity's main path to knowledge, our process development led us to edge closer to the absolutism that lasting sustainability requires than to relativism or incrementalism. We believe this is appropriate given the rapid changes in both global risks and the opportunities landscape of innovations rising to address them.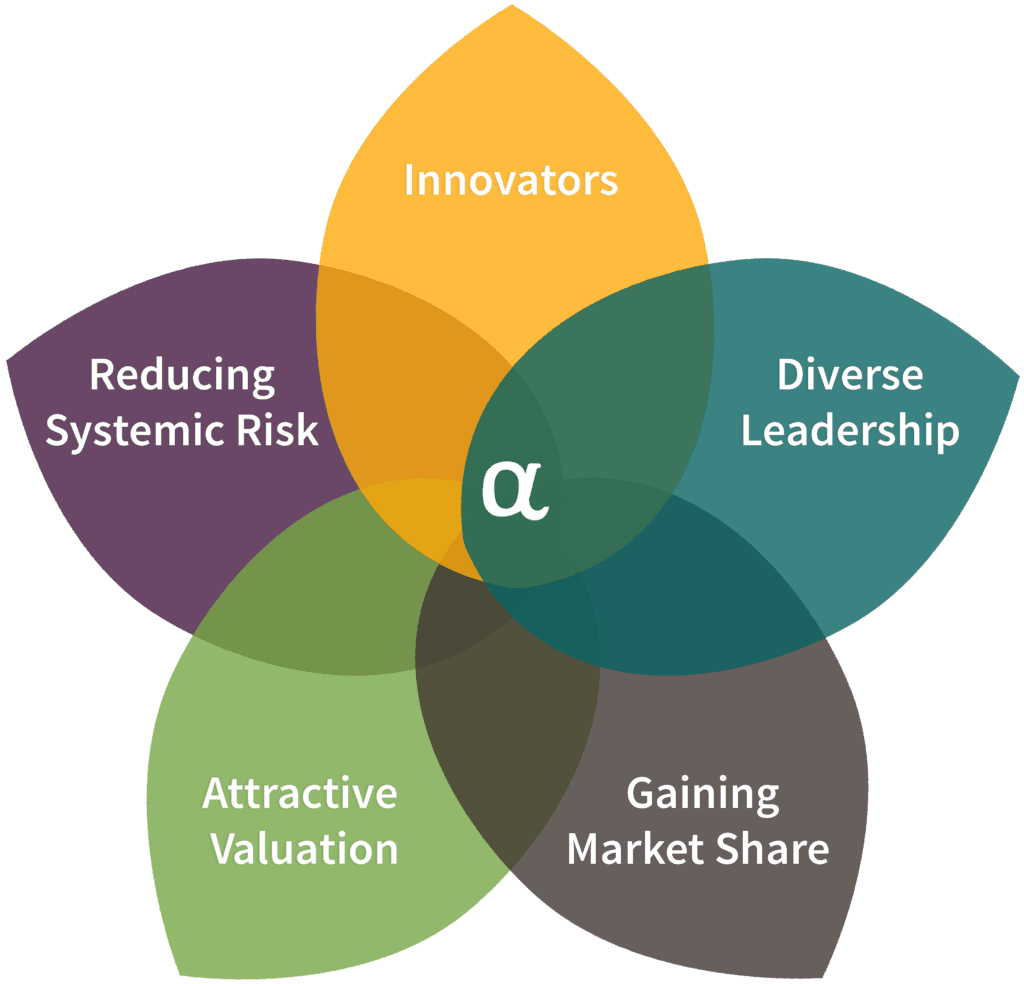 These concepts are paramount in terms of constructing high active share, performance-seeking portfolios, and because the goals of an indefinitely thriving economy and biosphere are of historic importance for our civilization they will bring an incalculable amount of good into our world.
Our portfolio construction approach is—first—to select stocks not based on filtering down the constituents of an index, but rather based on what the company does to earn its revenue. We apply what is often referred to as a private equity-like approach to selecting stocks, meaning that we choose each company on its intrinsic merits, regardless of sector, industry, domicile, market cap size, or membership in an index.
What product(s) and/or service(s) a company chooses to develop and distribute is its most meaningful contribution to the world and the single biggest impact on its operating performance. So, we lead with the questions:
What does this company do to earn its revenue?
What are its capital allocation priorities?
Is its good or service mix doing more to solve for our greatest systemic risks or cause them?
Underneath, we want to determine if in the aggregate business activities of a company are solutions oriented or destruction oriented. Destruction-oriented firms present both systemic and intrinsic risk that we are unwilling to assume on behalf of our clients.
ESG Guidelines
To be clear, we factor environmental, social, and governance criteria into every step of our investment process, but we avoid calling our approach "ESG" since we believe that many ESG investment systems miss critical variables and do not appropriately prioritize their research processes in the optimal order to result in portfolios that create material impact. For further insights, please see our ESG Guidelines.
Why Evolving Investing Approaches Matters
The economy, and therefore every part of the world, emerges from the direction and velocity of investments

tomorrow's production function—regenerative or destructive—is the direct output of today's capital allocation decisions

The status quo investing style reflected by indexing is currently directing large quantities of capital at the causes of risks such as the climate crisis
If we redirect capital via updating investing and portfolio theories, we can de-risk the economy
If we can de-risk the economy, we can simultaneously solve the climate crisis and improve social cohesion
Green Alpha began evaluating and updating the means by which research and stock selection is conducted, because portfolio construction has been notoriously challenged in demonstrating meaningful positive impact on the climate crisis and simultaneously demonstrating competitive returns. Problems include ESG strategies that have proven nebulous, ill-defined, and inadequate, and negative screening approaches that limit the manager to constituents of indexes and therefore ignore many promising innovative solutions. Moreover, negative screening ESG approaches are inherently backward-looking and thus have not incorporated into their analyses the fact that the global economy is in a period of exponentially rapid change.
To overcome industry-endemic limitations, Green Alpha found it necessary to devise a new impact methodology, created with the endgame of indefinite environmental, economic, and societal sustainability as its primary goal. We named our new approach Next Economy Portfolio TheoryTM. This framework provides a solutions-driven investment approach that reduces portfolio risk inherent in the legacy fossil fuels-driven economy, while simultaneously driving capital toward a genuinely sustainable economy.
Four Pillars of Sustainability
The first step in creating a new impact methodology was to devise a realistic, functioning model of an indefinitely thriving economy's requirements. In 2007-08, after 18 months of research and consultation with experts from economics, ecology, and many other areas of specialization, we defined a sustainable economy as balancing on four principal pillars.
Economic productivity gains. To provide the global population with a reasonable standard of living, without crossing planetary boundaries, or overtopping Earth's carrying capacities, it is necessary for the productive capacity of the global economy to be exponentially greater than it is today. In economic terms, this means the economy must be capable of generating far more outputs per unit of input (geological resources, money, or person hours). To this end, automation, communications networks, AI, machine learning, robotics, genomics, and many other continuing innovations will be required. In short, productive innovation at an exponential scale will best address the current planetary crises while simultaneously enabling economic growth and broader participation in that growth.
Renewable energies. The efficient means of production cited in pillar one must be entirely powered by renewable energies, which we define as those with zero cost of fuel, past the initial production and installation of equipment. This means energies like wind and solar qualify, but energies like biomass, biofuels, and natural gas do not.
Waste-to-value supply chains. Extraction of primary geological resources will be reduced to a level that can be sustained indefinitely, and ideally, eventually, halted altogether. Thus, life cycle product management and indefinite reuse of economically functional material is required.
Increased social cohesion. Economic and environmental sustainability will prove impossible under a system of great inequality, as a high degree of social cohesion will be required to achieve realization of the first three pillars, and because individuals and populations enjoying fair standards of living are less likely to unilaterally exploit remaining natural resources for sustenance or gain. Further, erosion of social cohesion due to extreme inequality is a dangerous risk to the economy in its own right and can only be mitigated by improving opportunities for general wellbeing.
These Four Pillars of Sustainability serve as Green Alpha's guiding framework. Each pillar includes many sub-categories, and myriad investable solutions occur under each. Of course we cannot set a definite time frame for the realization of a global economy so organized, but climate science indicates that speed is paramount and our timeline for avoiding the worst outcomes of the climate crisis is something less than 30 years.
The next step in developing our investment philosophy and processes was to develop a road map that could lead from the incumbent economy to the Next EconomyTM. This involved identifying, evaluating, and investing in the sectors, industries and leading companies advancing development in each of the Four Pillars of Sustainability—in effect creating a portfolio-level model of the Four Pillars of Sustainability framework.
Within the fields of forecasting science and decision-making scholarship, this approach of modeling the future and then developing a roadmap to it, is sometimes known as future backcasting. A key step in future backcasting the Next Economy is conducting what is known as a premortem, or, identifying the risks that will prevent arrival at the goal. There are of course currently many system-level risks preventing realization of any one of the Four Pillars of the Next Economy, and in a meaningful way, these risks are the negative inverse of the pillars themselves. Meaning, identifying the solutions to these premortem obstacles provides another valuable input to the stock selection process. The threats to realization of indefinite sustainability can be broadly categorized as including the climate crisis, resource degradation, ecocide including biodiversity loss, and sharp and worsening social and economic inequality, and human diseases rapidly increasing. Identifying these systemic risks gives us another tool for identifying promising investments, because the solutions to these threats can be viewed as constituents of, or at minimum, critical steps on the path to, indefinite economic and environmental sustainability.
By understanding the worst threats to overall societal and environmental health, we are equipped to seek out and evaluate the most promising solutions. Doing deep research on the companies creating innovative sustainability-oriented products and services gives us our best opportunity to create the biggest, fastest impact with the client assets that have been entrusted to us. And it's also the strongest path to creating outsized investment performance over the long term.


###
Green Alpha is a registered trademark of Green Alpha Advisors, LLC. Green Alpha Investments is a registered trade name of Green Alpha Advisors, LLC. Green Alpha also owns the trademarks to "Next Economy," "Investing in the Next Economy," "Investing for the Next Economy," and "Next Economy Portfolio Theory." Green Alpha Advisors, LLC is an investment advisor registered with the U.S. SEC Registration as an investment advisor does not imply any certain level of skill or training. Nothing in this post should be construed to be individual investment, tax, or other personalized financial advice. Please see additional important disclosures here: https://greenalphaadvisors.com/about-us/legal-disclaimers/