It may not have the financial muscle of New York, but Boulder in Colorado is a hub of impact investing. A standout performer is Green Alpha Advisors. We spoke to its Chief Operating Officer about working in favour of a brighter future.
Written by Alexandra Court
Published on the Invest for Good Blog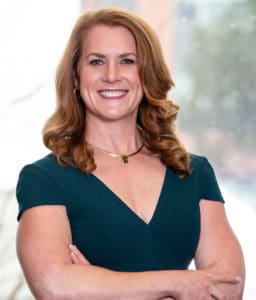 The economy as we know it is not working for the majority of people. It is exploitative, unequal, unsustainable and imperiling our planet. While this may be an opinion, it is one that a growing number of investors share. But what does a new economy look like?
Betsy Moszeter has a good idea of what it should aspire to be and is actively invested in building its future. She is the Chief Operating Officer of Green Alpha Advisors, one of the few asset managers in Boulder, Colorado. Its entrepreneurial team invests in companies that are tackling some of our biggest systemic risks, from climate change and resource degradation through to widening inequality.
"We're in the 'big dog usually wins phase' and we need to shift away from that," Betsy tells Invest for Good from her office in Boulder County. Green Alpha rigorously assesses and researches what kinds of companies could be this century's growth drivers, in what they have dubbed the "Next Economy". One of the things that makes Green Alpha unique is that it starts with a scientific approach in evaluating the biggest risks confronting humanity and then looks for companies seeking the most innovative solutions.
Only when a company has passed a long list of tests are they allowed to go into their "investable universe". There are currently 120 stocks in it, all of which go into the Next Economy Index portfolio once a year. With an 11-year track record, all the companies in this portfolio are picked for being financially sound and making a positive impact. The COO points out that all investments have an impact, it is just that most people do not pay attention to the impact. Green Alpha do and Betsy tells me about the impact on their clients, the impact on the economy, the impact on the stock market, on the environment and on social concerns. There are an additional four portfolios managed by Green Alpha; one leads with rigorous gender and diversity criteria while another on its ability to pay out income. Depending on the company, it can be added to one or more of these portfolios.
Pioneering portfolio companies
Take bluebird bio, for example, one of the companies that has made Green Alpha's cut. It researches pioneering gene therapies to treat severe genetic diseases and cancers. However, the science alone does not set it apart. One of the things the biotechnology company has done is to introduce an instalment-based payment system for its American customers who might not be able to afford the cost of treatment. In the case of a rare inherited blood therapy, the payment plan could be spread over five years – and the instalments due are based on the effectiveness of treating the disease. There is nobody else in healthcare services doing anything like that.
Green Alpha looks for companies that are democratising access to products or innovations that could exclude others on the basis of cost. On top of clearly doing this, bluebird bio has women in key positions on both their board and executive team, and employees love working there. All of these are good signs. "Not only is their product and service mix an amazing solution that we need so much," the COO argues, "but the ways in which they are running their company is also impressive."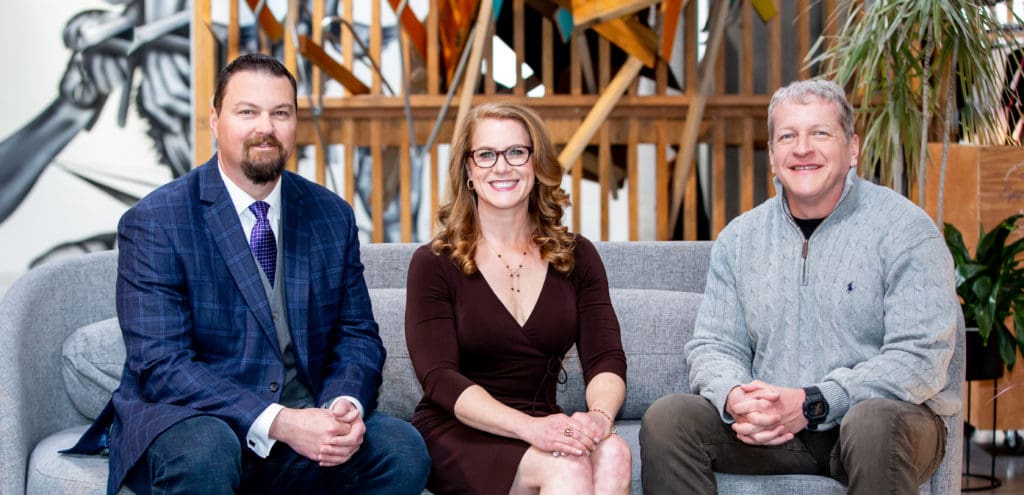 Accidental convert to impact investing
Betsy is fully committed to the principles driving impact investing and yet she had never even heard of the term eight years ago – she fell into it by accident. Originally working in Boston and Washington DC, she was in traditional asset management before tiring of long commutes and a long-hours working culture. She started investigating alternatives and landed on Boulder, a place that appealed for its liveability and hiking trails. Although it may not sound like a financial capital along the lines of London or New York, Boulder does have a high concentration of wealth, an entrepreneurial spirit and a very educated community, particularly in science. Many of America's federal research labs, for instance, are located there.
Determined to stay in finance, Betsy looked for another company she could join and found one that went by the socially responsible investing (SRI) label about eight years ago. "Once I knew about it, I couldn't do anything else," she declares. About five years ago she joined Green Alpha after convincing the founders that they needed to find her a job. She now has a wide brief that includes working with new clients and spending time on the investment committee, as well as building operations and compliance infrastructure.
Betsy also believes that part of her mission is to debunk myths about investing and the economy, often perpetuated by older companies that have "entrenched interests". She therefore writes for publications such as Financial Advisor Magazine and the GreenMoney Journal. "Everybody sees the ads that the big institutions can afford – they're in your face all the time. They're misleading, and sometimes they are just straight false." It is a challenge, she adds, to try to combat them, and sometimes it can be emotionally draining.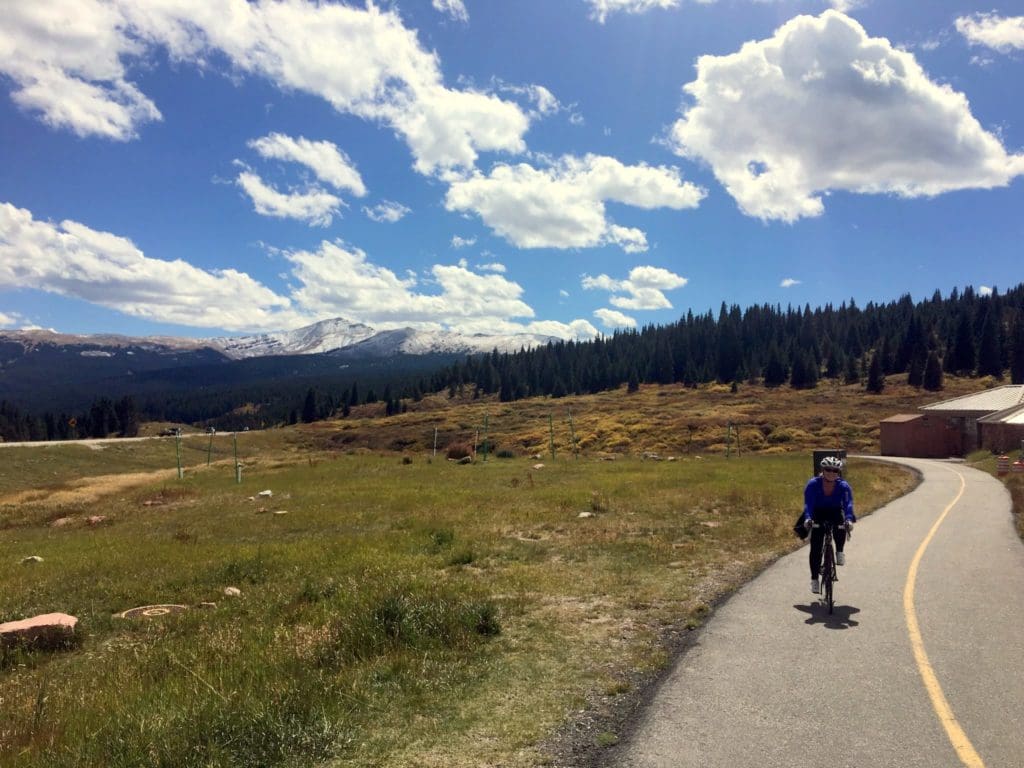 Job's biggest perk
Although she has the odd tired day, it is balanced by what she sees as one of her job's biggest perks: convincing others that investing in the Next Economy is not some hollow project without merit. She talks about a female client who was never given the opportunity to get involved in her marital finances. When they divorced, she reassessed some of the investments and did not feel good about them. She turned to Green Alpha and opened an account. She recently sent Betsy an email explaining how much she loves the companies she is now invested in. "We got her to this place where she has control of her own money, she's in two beautiful portfolios and she's thrilled with every holding in those lists. Reading that email was a great moment," recalls Betsy.
Meanwhile, another Green Alpha client had been told by her father for decades that it would be better to invest her money in passive mutual funds, with anything else considered too risky. Yet the two portfolios she has with Green Alpha outperformed her father's investments over the last year and a half. He is now a convert and one of their newest clients. Green Alpha's five core portfolios have *outperformed their primary benchmark by three to ten percent on an average annual basis since each portfolio's inception, net of Green Alpha's management fees. Green Alpha definitely seeks to outperform the market over the long term. (*Data current as of June 30, 2020 – please see each portfolio snapshot document for a full set of performance numbers)
Resilience in times of crisis
Even with the volatile effects of Covid-19 on the economy, Betsy explains that Green Alpha has not seen people pull their money from their portfolios like they did with the stock market. In fact, she has been incredibly busy opening new accounts. Some of that might be explained by the stock market's drop, lowering the entry point for some. There is another side – those who suddenly see the fragility of traditional investments which might not factor in as many variables and are often not as well researched as the companies that Green Alpha invests in.
"I hope that people will make more informed, more mindful decisions with their investments so that capital is really there when they need it."
"As cash feels precious," Betsy says, "I hope that people will make more informed, more mindful decisions with their investments so that capital is really there when they need it." For the last decade, she adds, people have generally been advised that the safest form of investing are passive index-tracking portfolios. The current market volatility has the upside potential of opening people's eyes to the fact that might not be true. Investing passively in an index fund is still an active choice, but it is not always the right one.
It is her belief that as impact investing continues to grow, the quality of the investment vehicles will mature and more money will continue funnelling to it. This will have the added effect, she predicts, of attracting "savvy stock-picking financial minds" who will come over from traditional investments. "I think as more money comes in, and more people are working on it, competition is going to heat up and the quality is going to have to improve." The longer the proven track records, the more confidence it will give people. Eventually, their perception of what makes a good investment will change.
Getting to the Next Economy
Ultimately, this is how we might get closer to achieving the Next Economy, although even Betsy acknowledges that it will remain more of an ambition than a reality: "Of course we're never going to get to our ideal of a zero-risk economy." Despite this, she believes that working toward this as a goal will see us all better off, even if it is not fully achieved. Among its hallmarks are innovative solutions for things we currently buy, sell and consume in order to make a quick return. Things will naturally become better, more productive and more efficient in the long run. It will include more widely distributed equity, so that the means of production will not be owned by a few elites; it will be powered by renewable energy and create less waste.
With some of our oldest institutions suddenly looking frail, it is possible that big change is not far behind. "The systems are showing wear and tear," Betsy notes. "There are some chinks in the armour and also people are seeing it with their eyes a little wider open." Covid-19, for example, can be seen as an opportunity to recalibrate some of our underlying systems that have been slowly grinding to a halt, whether because of corruption or unsustainable consumer habits. Times of disruption are when innovation truly shines – innovative solutions that advance the old ways of doing things have a chance to show that they're better, and that it is time to change. It is clear for all to see that we are currently in one of those periods of disruption.
Shifting pace
Betsy admits that while she is naturally curious and loves to learn, she sometimes moves too fast, pivoting from one task to another with great speed. Sometimes this comes at the expense of missing interesting titbits that can be gleaned in less obvious places. She explains how she is trying to be better at reflecting, taking one minute to find the nugget in each conversation, in each article, in each publication.
She loves taking time to enjoy the Boulder area and its natural beauty. One of her reasons for moving to the city was to enjoy its hiking trails and slower pace of life. She also loves gardening and travel, things which make her feel good and energised. Unsurprisingly, she has no regrets about making the move from the east coast and, certainly, Boulder's thriving investment community is better off for it.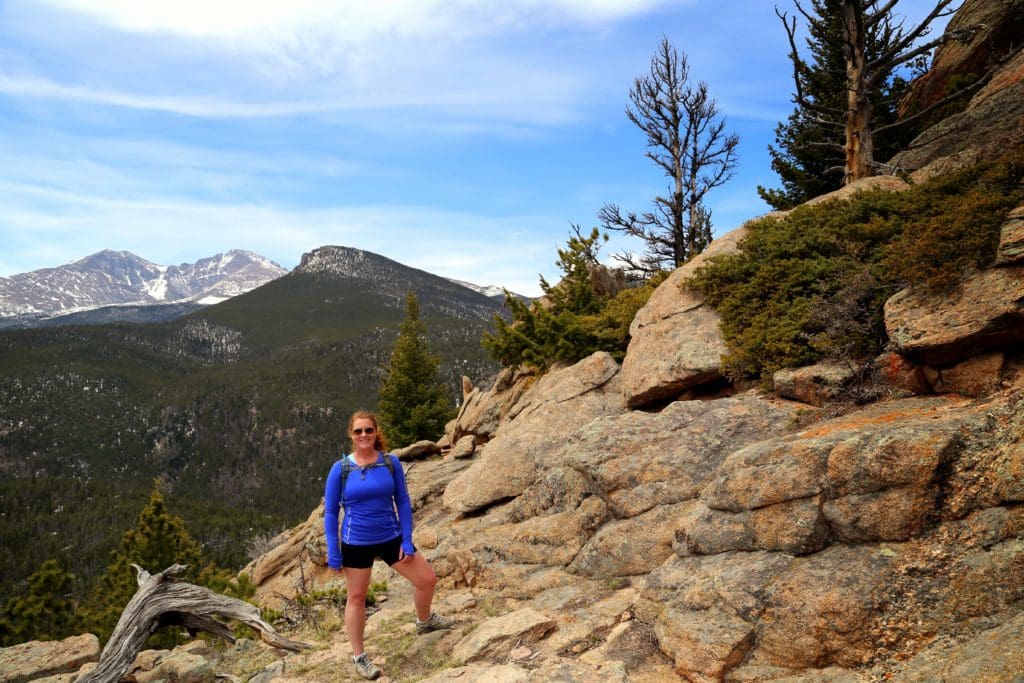 ###
Nothing in this re-posting of the Invest for Good blog should be construed to be individualized investment advice. At the time this interview occurred, April 22, 2020, Green Alpha held bluebird bio, Inc (ticker BLUE) in some client accounts.