At Green Alpha, we see the big picture: investing in the transition to a more sustainable and socially inclusive Next EconomyTM can be a highly prudent way to benefit from already-emerging trends. The demand for firms generating cutting-edge solutions to risks confronting each of us daily is helping to shift the global economy toward a more viable, robust future. Expanding systemic risks require more than the status quo to affect change and avoid collapse, and while various factors may slow progress in the short-term, it is happening, and we expect it to pick up speed.
Please see below to learn why investing in a Green Alpha portfolio might help you, your clients, and/or your organization to harness the possibilities of the inevitable evolution to the Next Economy.
Participate in the transition. Invest with us.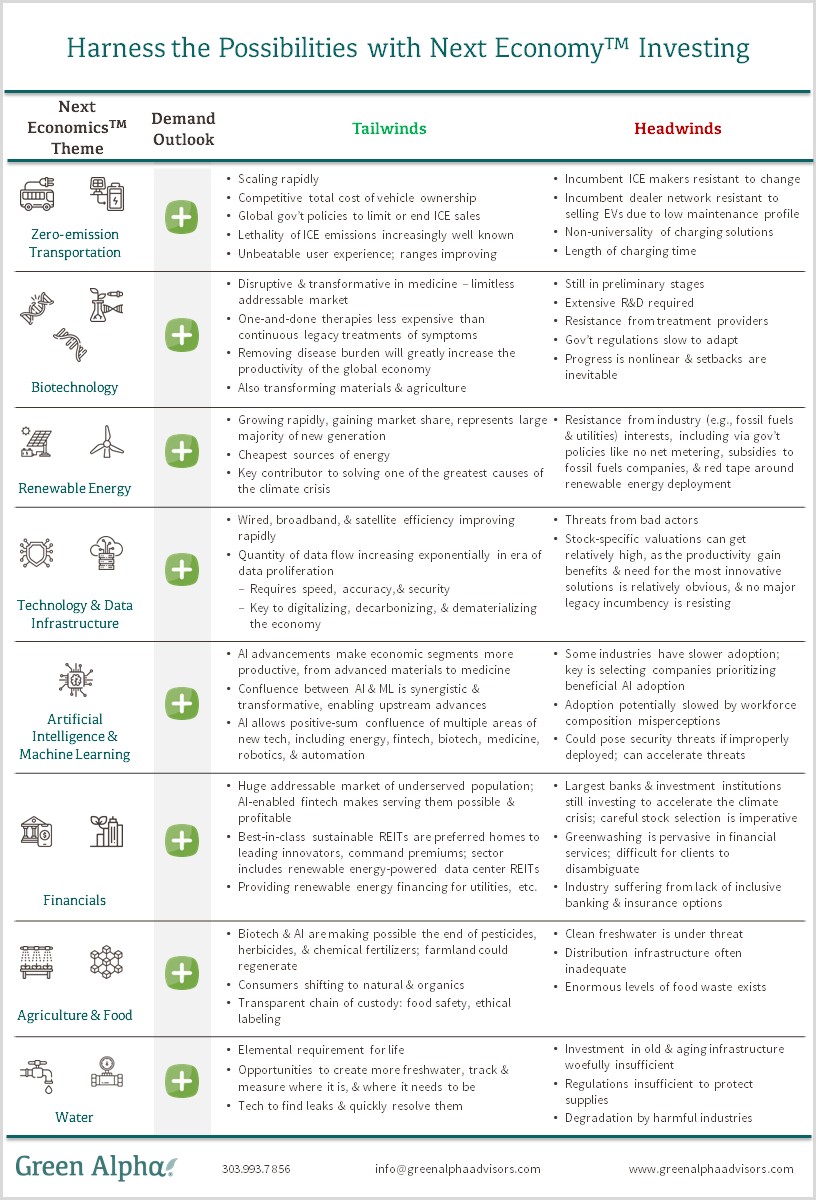 Green Alpha is a registered trademark of Green Alpha Advisors, LLC. Green Alpha also owns the trademarks to "Next Economy," "Investing in the Next Economy," and "Investing for the Next Economy." Green Alpha Advisors, LLC is an investment advisor registered with the U.S. SEC. Registration as an investment advisor does not imply any certain level of skill or training. Nothing in this blog should be construed to be individualized investment, tax, or other personalized financial advice. Please see additional important disclosures here: https://greenalphaadvisors.com/about-us/legal-disclaimers/