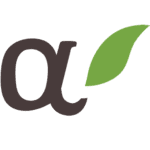 Green Alpha Advisors is committed to providing
institutional-quality investment management and excellent service to our clients.
---
Mutual Fund Investments
If you are an investor in the Shelton Green Alpha mutual fund (ticker NEXTX) that is sub-advised by Green Alpha Advisors, you can read and download official fund documents here. The fund is available to be purchased and held on most major brokerage platforms.
Separately Managed Accounts
We manage separate accounts for institutional consultants, family offices, wealth advisors, and clients on the platforms shown below. In addition, one of the many things that sets us apart from most asset management firms is that we believe strongly in democratizing access to our institutional-quality investment portfolios at reasonable minimum account sizes. We're also big fans of the power of choice, so we are happy to build relationships and setup access to our portfolios on additional platforms at an advisor's or client's request.
Please note that when you access any of the websites via the hyperlinks on this page, you are leaving our website. Information contained on third-party websites is not owned or controlled by Green Alpha Advisors, LLC.
We make no claim as to the quality or accuracy of information once you leave our website domain.