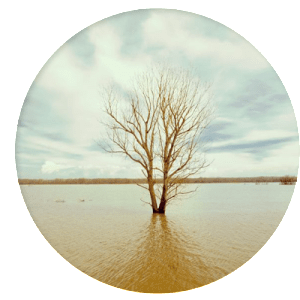 Green Alpha believes that the best way to generate investment returns revolves around environmental sustainability. Investing in the Next Economy, one that is sustainable and ecologically efficient, helps mitigate climate change, promotes both energy security and national security and, importantly, helps strengthen the economy with high quality, enduring job growth. Companies in Green Alpha's Next Economy portfolios are selected because they are in some way working toward these goals. Each is a leader in its field and each has what we believe are above average prospects for growth in the rapidly expanding green economy.

Green Alpha builds portfolios based on a time tested, value oriented methodology that includes:
•   Favorable valuation metrics; EPS growth, balance sheet strength, relatively low price to book and manageable debt characteristics
•   Accelerating sector, industry and company growth prospects
•   Business model defensibility; high barriers to entry, strong intellectual property
•   Seasoned and effective management, aligned with Green Alpha's Next Economy vision
Macroeconomic and geopolitical factors such as energy security, technological innovations, globalization and climate change provide strong growth drivers to well-managed, eco-efficient businesses. Environmental considerations are an inherent attribute of investment risk and return valuation regardless of enterprise size, economic sector of activity or country of domicile. For any given investment universe there exists a subset of companies that embrace environmental stewardship as part of doing business, whether it takes the form of risk mitigation, is the source of strategic growth, or both.  We believe these companies represent a lower capital risk and hold potential for higher return on equity over long-term investment horizons.
The Green Alpha brand of investing centers around the belief that a sustainable planet requires a sustainable economy comprised of innovative and profitable companies. While we do not utilize negative investment screens, we do help clients build customized, Next Economy portfolios.

GANEX
Green Alpha Next Economy
Index
Minimum Investment: $100,000
An all-cap, global growth index portfolio designed to define all aspects of the Next Economy; green, self sustaining, eco-efficient, and fossil fuel free
SCGA
Sierra Club® Green Alpha
Managed Account
Minimum Investment: $10,000
An active, long-equity strategy in compliance with the Sierra Club's strict social and environmental criteria and GAAs Next Economy methodology
GAGIP
Green Alpha Growth & Income
Managed Account
Minimum Investment: $100,000
A sustainability-oriented, actively managed Next Economy portfolio combining moderate current income with potential for capital growth
GANES
Green Alpha Next Economy Select
Mutual Fund & Managed Account
Minimum Investment: $500, $1,000 or $100,000 depending on account type
A diversified Next Economy public equity portfolio seeking to achieve long-term capital growth
NGS
Nia Global Solutions
Managed Account
Minimum Investment: $100,000
A sustainability and gender diversity-oriented, actively managed Next Economy portfolio seeking to achieve long-term capital growth