While impact investing has begun to converge with the mainstream investment industry, one of the hurdles of widespread impact investing adoption is the semantics of the quickly growing space. We have constructed this glossary to both clarify what we mean when we use specific words and empower newcomers with the confidence to dive into impact investing with both feet.
The Economy
Environmental, Social and Governance (ESG) Factors
Impact Investing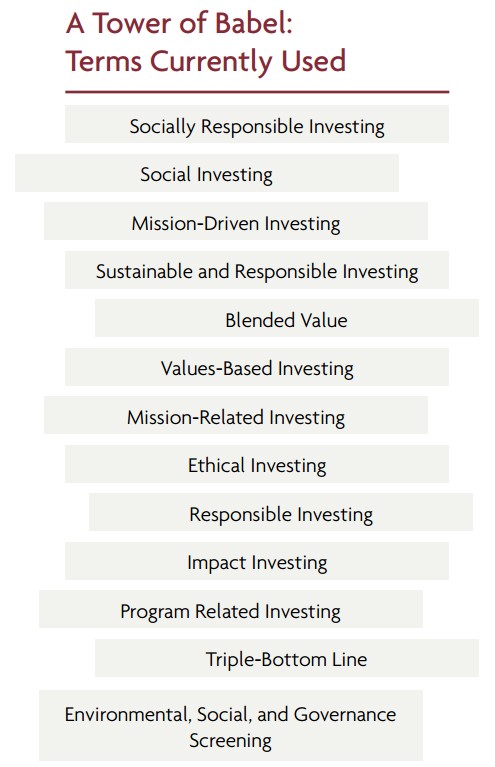 Negative Screening
Excluding specific companies or industries that are deemed harmful or otherwise objectionable by an investor and/or investment manager.
Proxy Voting
The process by which shareholders exercise their right to vote shares in companies held within their investment portfolios without attending company annual meetings (voting by proxy, or mail-in ballot). This can involve shareholders with voting rights delegating their votes to others who vote on their behalf.  For example, Green Alpha votes proxies for most of our clients.  We have extensive Proxy Voting Guidelines to ensure that we're voting proxies for our clients to foster better long-term management of the companies in which we invest.
Risk, Core Systemic
Shareowner Engagement & Shareholder Advocacy
Using shareholder power to directly influence corporate behavior and/or decision-making. This includes communicating with company management on environmental, social, and governance issues, filing shareholder proposals and proxy voting.
SRI – Socially Responsible Investing / Sustainable, Responsible, Impact Investing
Resources
---
Fossil Free Funds
Morningstar Sustainability Rating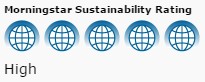 Important Disclosures http://greenalphaadvisors.com/about-us/legal-disclaimers/